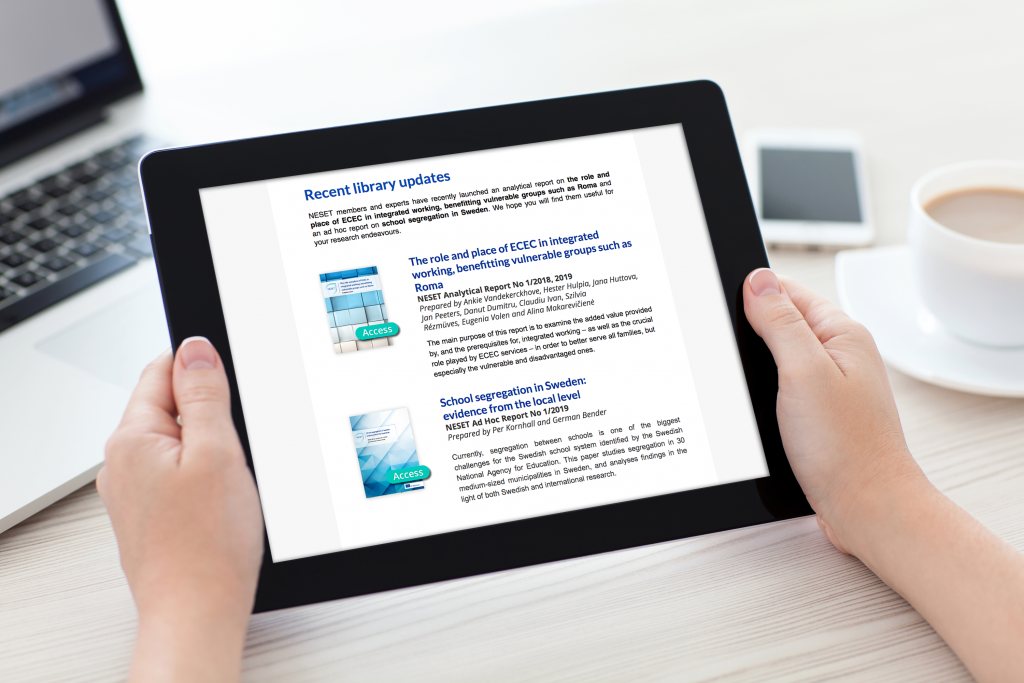 The Network has recently published the first quarterly newsletter of 2019.
In this edition we share the following news:
Recent library updates
Forthcoming publications
Recap of the 2018 Annual Conference
Updates from NESET members, including recent publications
Readings outside the Network
Calendar of relevant events.
Subscribe to receive a quarterly digest of NESET updates and relevant news in the field of education by clicking here.