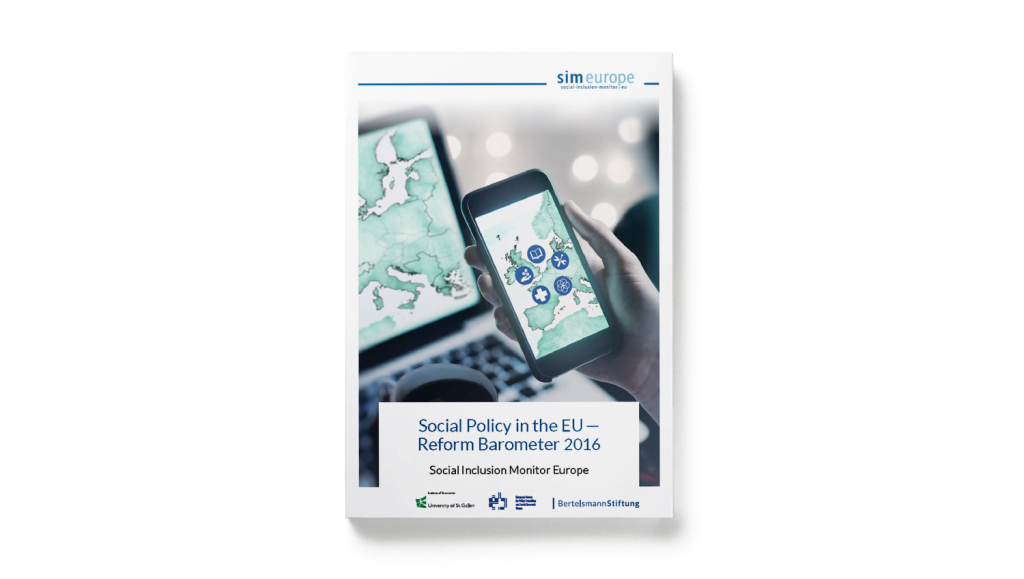 Many EU member states are failing to overcome the most urgent socio-political challenges. According to expert opinion, there is a large gap between the reforms required and those actually implemented, particularly when it comes to the education sector and the integration of foreigners. These are the main results from the Bertelsmann Stiftung's EU Reform Barometer. This study was based on a Europe-wide survey of experts, in which over 1,000 social scientists took part. Socio-political reforms were analysed from five different angles: poverty, education, the labour market, social cohesion and non-discrimination, and health.
According to the social scientists consulted, there has been a considerable need for reform in all five of these areas. The largest gaps are seen in education, where only a third of the required reforms have been addressed. When it comes to the integration of foreigners, researchers have also given members states poor marks. The most pressing problem here is the fight against poverty.
The Reform Barometer has been developed by the Bertelsmann Stiftung in cooperation with Bernd Marin of the European Bureau for Policy Consulting and Social Research Vienna, and Christian Keuschnigg at the University of St. Gallen. It is part of the Bertelsmann Stiftung's "Social Inclusion Monitor (SIM) Europe" project, which regularly carries out evaluations of opportunities for social participation and reform policies in the 28 member states of the European Union.
You can find our full report here.