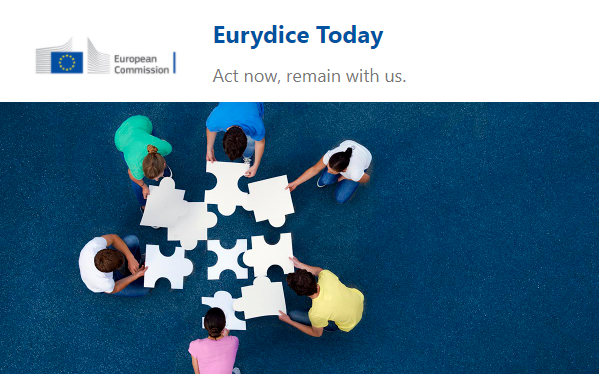 Eurydice is inviting everyone to subscribe to their newsletter Eurydice Today to learn more about the Network and receive its latest updates.
Eurydice Network aims to provide reliable information and comprehensive analyses of the European Education systems and policies.  
You can sign up to the newsletter here.
If you have signed up for Eurydice newsletter already, please re-subscribe again if you want to continue receiving the newsletter. In case you don't renew your subscription you will be deleted from the recipients' list and won't receive any more information from Eurydice.
Eurydice regular newsletter is a great way to stay in touch with the Eurydice and Youth Wiki Networks. In particular, Eurydice Today is the perfect way to be informed in real time about any new report published.
Note as well that Eurydice Today differs from Eurydice Voice, so don't forget to sign up for both newsletters!
You can find more information here.