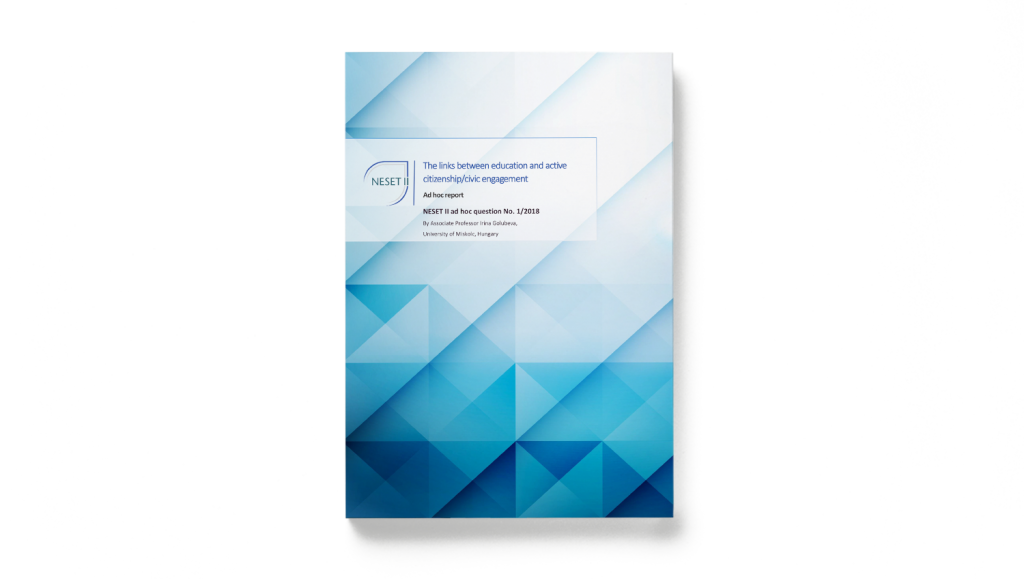 Youth civic engagement and the role of education in developing active citizenship have become increasingly urgent topics of debate throughout the European Union. These debates are especially relevant in light of recent refugee crisis and growth of nationalist, radical and populist discourses in politics around the EU.
This report provides an overview of the link between education and active citizenship/civic engagement and answers the questions on what active citizenship entails; what are the different manifestations of active citizenship; to what extent is education a predictor of social participation and civic engagement; is there a pattern between volunteering and education; what is the role of NGOs. The report addresses each of these questions and aims to serve as a point for discussion on ways to modernize the European education policy landscape.
Author: Associate Prof. Irina Golubeva
You can find full report here.