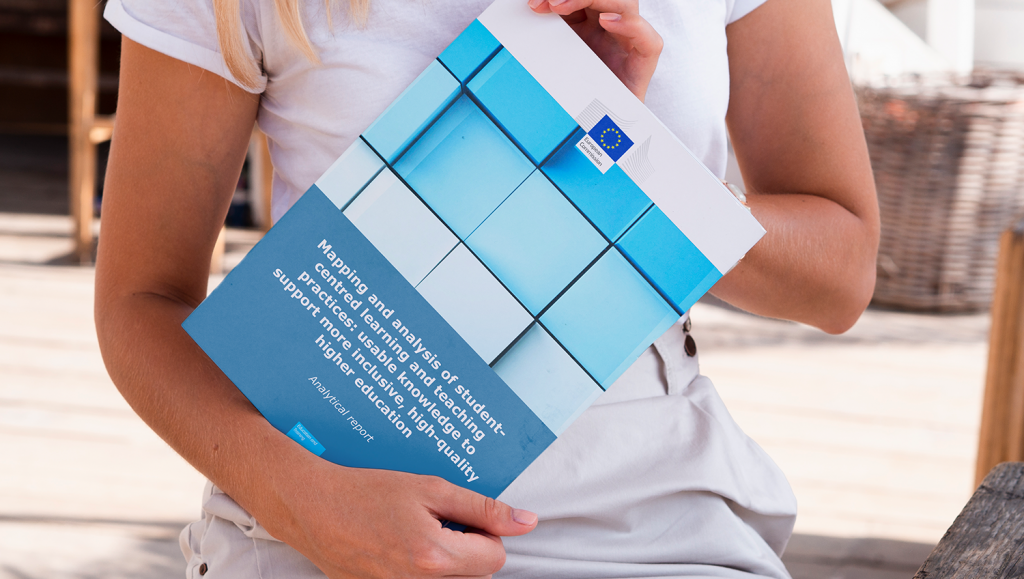 NESET has developed a new analytical report called 'Mapping and analysis of student-centred learning and teaching practices: usable knowledge to support more inclusive, high-quality higher education'. The report was prepared by Manja Klemenčič (Harvard University), Mantas Pupinis (PPMI) and Greta Kirdulytė (PPMI), with a contribution from Orestas Strauka (PPMI). Sabine Hoidn (University of St. Gallen) acted as a first peer reviewer of the study.
The report achieves two main objectives. First, it maps notable real-world practices of student-centred learning and teaching – namely, those practices with proven potential to contribute to the quality and inclusiveness of higher education. Second, by reviewing recent, top-level academic research on the subject, it puts into context the practices that have been mapped. As a result, the report suggests a list of 10 mutually reinforcing core elements, all of which should be implemented to have a fully functioning student-centred learning and teaching ecosystem.
The report also provides a self-assessment tool that enables higher education institutions to assess the existence and effectiveness of the 10 student-centred learning and teaching elements within their own institution.
This report aims to inform the future actions of European and national policy makers, higher education institutions and other relevant stakeholders in promoting further change in learning and teaching behaviour within European higher education institutions through the implementation of high-quality student-centred learning and teaching ecosystems.
The full version of the report, and executive summaries in English, French and German are available in our Library.
Visual adapted from freepik.com