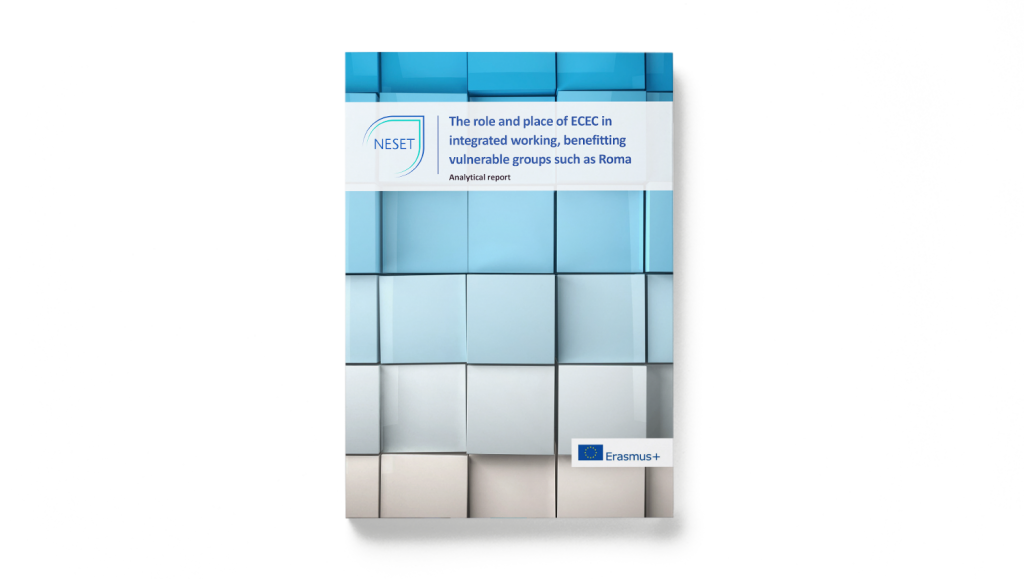 NESET has recently published a new analytical report "The role and place of ECEC in integrated working, benefitting vulnerable groups such as Roma".
The report aims to shed light on the prerequisites for integrated working, and the added value it provides, as well as the crucial role played by ECEC (Early childhood education and care) services. Although the majority of this report focuses specifically on vulnerable and disadvantaged groups, it also underlines the fact that integrated working provides added value for all families. As one of the most vulnerable groups in Europe, separate attention is devoted to Roma children and their families, who are often trapped in a vicious circle of poverty, exclusion and discrimination.
The report is based on a literature review and six case studies illustrating different ways of integrated working in a variety of contexts. Specifically, the case studies look at the Early Years Children and Family Centre in Newry (the UK); bridging professionals in Ghent pre-schools (Belgium); the Sprungbrettangebote in Berlin, which links refugee centres to childcare (Germany); Sure Start Children's House in Porcsalma (Hungary); the municipal kindergarten network in Tundzha municipality (Bulgaria); and the 'Ready Set Go!' project (Romania).
The report is written for policy makers and professionals working in the field of early childhood education and care. It is guided by the following questions:
What services or functions should be involved in integrated working, paying specific attention to the role that ECEC can play?
What inspiring examples of integrated working already exist in Europe?
What is the added value of integrated working (for children and families, for professionals, for policy makers) in general, and specifically for Roma?
What are the prerequisites for integrated working in general, and specifically for integrated working aimed at addressing the needs of Roma?
The deliverable was prepared by Ankie Vandekerckhove, Hester Hulpia, Jana Huttova, Jan Peeters, Danut Dumitru, Claudiu Ivan, Szilvia Rezmuves, Eugenia Volen and Alina Makarevičienė.